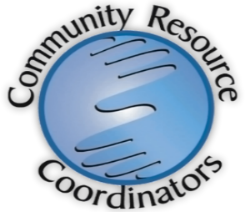 COMMUNITY RESOURCE COORDINATORS is an independent, non-profit, Support Coordination agency. Since 1992, CRC has provided long-term Support Coordination services in the community to nearly 2000 individuals and their families. We began our Support Coordination services with a grant for "Quality Case Management" from the Louisiana Developmental Disabilities Council. Our customers have ranged from people with developmental disabilities, to the elderly, to the very young. We know that each individual we serve has unique gifts and adversities, and we strive to find the best services available, focusing on their needs and choices.
At Community Resource Coordinators, our first goal is to help people, who are in need, to realize their goals and dreams. We have made a commitment to work efficiently and wisely so that individuals in the program will receive all the services and programs that they truly need. We plan to continue our promise to help our consumers achieve and maintain a satisfying life.
Community Resource Coordinators strives to enrich the lives of individuals with multiple needs by providing effective Support Coordination from an experienced, professionally trained staff, who communicate with knowledge and compassion.
OUR MISSION STATEMENT
" Community Resource Coordinators is dedicated to providing ongoing, conscientious assistance for individuals in need, so that they can create and maintain a quality life in the community. Community Resource Coordinators strives to enrich peoples' lives by providing them with experienced, highly trained professionals who communicate with knowledge and compassion."
OUR VISION
" To provide the opportunity for people to live a happy, fulfilling life of their own choosing in their home and community, surrounded by an ongoing circle of support including family, friends, and needed professionals."
Community Resource Coordinators
4354 S.Sherwood Forest Blvd – Ste 240
Baton Rouge, La 70816
225.935.0099
or
toll free at (877) 935-0099